DigiTech Co-Sponsors 9/11 Celebrity Golf Tournament Benefitting Operation Rebound and Disabled Soldiers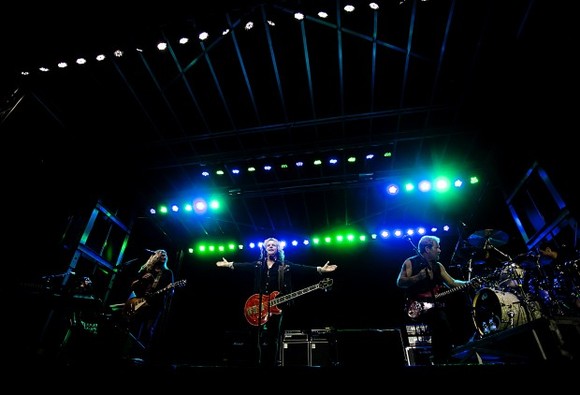 September 20, 2012
SALT LAKE CITY, Utah – In tribute to September 11th and honoring those who have been disabled serving the United States, HARMAN's DigiTech was one of the sponsors of a charity celebrity golf tournament on 9/11 to benefit Operation Rebound. A program of the Challenged Athletes Foundation® (CAF), Operation Rebound is the premier fitness program for American military personnel, veterans and first responders with permanent physical disabilities and helps disabled soldiers stay active in athletic activities.
The tournament took place at the Thanksgiving Point Golf Course in Lehi, Utah, the state's largest golf course. Celebrity attendees included Hugh McDonald of Bon Jovi; Troy Lukketta of Mr. Big; Steve Holcomb, five-time world champion bobsledder; Larry Krystkowiak, University of Utah men's basketball coach; Mark Koelbel, CBS KUTV-2 news anchor; Robert Kearns of Lynyrd Skynyrd; Olympic snowboarders Andy Finch and Tommy Czeschin and many others.
36 teams and 36 celebrities participated in the golf tournament, which was presented by Rockin Northern Utah and VAMortgageLeader.com and raised several thousand dollars for Operation Rebound. Following the golf tournament, an all-star concert took place featuring the multi-platinum band Night Ranger.

"We are extremely proud to have been a part of the charity celebrity golf tournament for Operation Rebound," said Rob Urry, vice president, HARMAN Professional Division and general manager of Signal Processing and Amplifier Business Units. "It was heartening to see a diverse mix of rock musicians, athletes, sportscasters and other concerned individuals all getting together to have a day of fun while helping to better the lives of those who have become disabled while serving our country."

Operation Rebound provides unparalleled opportunities for disabled military personnel, veterans and first responders to pursue active lifestyles by offering access to funding for equipment and training and competition expenses, Military Medical Center Physical Training (MMCPT) and sports clinics.
For more information about the Challenged Athletes Foundation and Operation Rebound please visit www.challengedathletes.org.