DigiTech® Introduces Revolutionary TimeBender Delay Pedal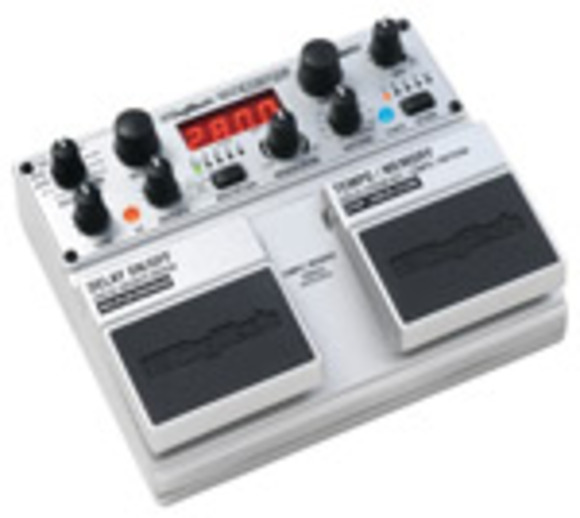 April 23, 2010
ANAHEIM, California - DigiTech®, a leading manufacturer of guitar, bass, and vocal processors, and a Harman International company (NYSE-HAR), is introducing the TimeBender Musical Delay Pedal. The TimeBender Musical Delay leaps ahead of all delay pedal technology currently available.

The TimeBender not only allows you to input the tempo of your delays, it also allows you to strum a pattern and it will set the repeats based on your desired rhythm. On top of the extraordinary rhythm features, the TimeBender also produces intelligent harmonies on the repeats. If that is not enough, 10 delay types are featured including two tape delays, full-time modulation and a 23 second looper. Until the TimeBender, these types of delay effects were the result of racks of gear and studio tricks. Now you can simply put it on your pedalboard.

DigiTech is a unit of Harman International Industries, Incorporated (www.harman.com). Harman International designs, manufactures and markets a wide range of audio and infotainment products for the automotive, consumer and professional markets, and maintains a strong presence in the Americas, Europe and Asia, employing more than 11,000 people worldwide. The Harman International family of brands includes AKG®, Audioaccess®, Becker®, BSS®, Crown®, dbx®, DigiTech®, Harman Kardon®, Infinity®, JBL®, Lexicon®, Mark Levinson®, Revel®, QNX®, Soundcraft® and Studer®. Harman International's stock is traded on the New York Stock Exchange under the symbol NYSE: HAR.