DigiTech® Pedals Are Essential Sonic Tools for Blondie and "Rock of Ages" Guitarist Tommy Kessler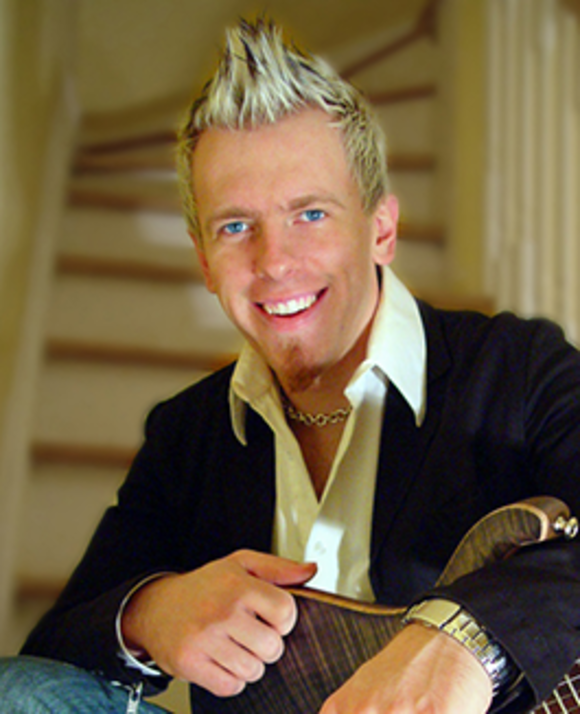 December 20, 2010
SALT LAKE CITY, Utah -- Guitarist Tommy Kessler is a "pro's pro" currently performing with Blondie on their world tour and recently made his Broadway debut playing in the band for the hit musical, "Rock of Ages." Kessler has also appeared on TV, radio, and recorded jingles for such notable brands as Pizza Hut, FedEx, KFC, General Motors. He is also a first-call New York studio guitarist.
As a guitarist who needs to deliver the musical goods night after night, Kessler favors a variety of DigiTech pedals. "I'm using the DigiTech Whammy, HardWire RV-7 Stereo Reverb and HardWire HT-2 Chromatic Tuner on the Blondie world tour and they're an essential element of my live rig," noted Kessler. "Blondie's music is heavily guitar-driven and the DigiTech pedals' sound quality is outstanding. Their rugged build quality and small footprint make them perfect for my pedalboard."
Kessler singled out the Whammy for its distinctive pitch-bending capabilities: "There is no other pedal quite like it. The Whammy can do pitch bends up to two octaves above the note you're playing, along with extreme dive bombs, harmony bends and a lot more. For sheer rock and roll outrageousness, nothing else comes close. Every pedal board needs a Whammy!"
"Rock of Ages" will keep Tommy Kessler rocking hard with 300 to 400 shows a year. "Like the Blondie tour, when you're doing a show like "Rock of Ages," there's no room for error. The production is filled with over-the-top performances of '80s rock and heavy metal, outrageous onstage antics, quick set changes and nonstop, in-your- face guitar playing. Your gear has to be reliable and consistent. My Whammy has literally taken a pounding night after night and always delivers. The Hardwire Reverb really fills out my sound, and my Hardwire Tuner keeps me in perfect tune and is easy to see even when the lights are dimmed."
When not performing live, Kessler is constantly in the studio doing jingles for commercials. "In the studio, it's all about musical versatility and coming up with the right part and the right sound for the song. DigiTech pedals are an essential part of my sonic palette, and I've also used a GSP 2101 Multi-Effects Preamp/Processor in my home studio for years."