Guitar Virtuoso Bryan Baker On DigiTech Whammy DT: "It's An Instrument In Itself"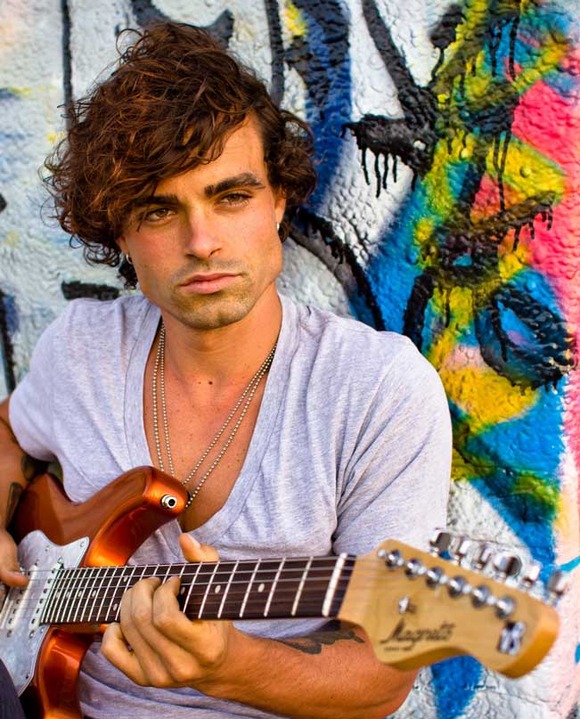 November 07, 2011
SALT LAKE CITY, Utah - Bryan Baker was seemingly born to play the guitar. By the time he was 13 he was playing in the historic Chicago jazz and blues club Kingston Mines. At age 16 he was the youngest person to be awarded a full scholarship to the Berklee College of Music. Baker has played with artists including Mike Mainieri, Mike Stern, Anthony Jackson, Allan Holdsworth and many others, and is the featured soloist on composer David Chesky's stunning Concerto for Electric Guitar and Orchestra. His band Black Baptista recently released their debut album Thread the Needle, and he is the author of Principles of Music, an instructional and philosophical instrumental tutorial.

Baker is a long-time DigiTech user. "For me, it's about building a relationship with the gear I use. DigiTech gear is incredibly reliable, consistently sounds awesome and above all is tough as nails which is important because I give my gear a solid beating at every show."

"When the Whammy DT came out, I knew I had to have it," Baker said. "I'd been using the original Whammy since it first came out, and the DT adds drop tuning, capo tuning and a lot more. It's an instrument in itself. I use the DT as a unique musical instrument to write songs that I could not otherwise perform."

"I am able to instantly switch between octaves and bend notes in ways that can't be done by any other means. The Whammy DT practically turns the guitar into a 48-fret instrument."

"Another thing I like about the Whammy DT is its versatility," Baker continued. "It's not a pedal like a delay or reverb that basically gives you variations on one sound. The DT offers practically limitless options with the harmony bend mode alone." The Whammy DT can drop down or capo up four steps from where a guitar or bass is tuned, in half-step increments or an entire octave. The pedal also provides all of the classic pitch shifting effects of the original Whammy, including octave and two-octave up and down bends, hammer-on and pull-off effects and much more.

"The coolest thing about DigiTech is that they make quality effects with their own sonic identity, rather than just doing what is trendy in the market. A DigiTech effect is a DigiTech effect because it is unique," Baker noted.

Another pedal that Baker has come to find handy, especially when traveling, is the DigiTech RP500 multi-effects unit. "The RP500 lets me get my sounds when I want to play on other peoples' records or jam and can't take my pedalboard on the road. The RP500 is set up like a pedalboard instead of the complicated layouts of other multi-effects units, so it's easy to use. The RP500's direct out is extremely useful, since I can just plug it into a mixing console and start playing, without needing an amplifier. People are amazed that all my sound can come from such a small device."
"The most important aspect of any piece of gear is the sound, which is why DigiTech has remained with me for so long," noted Baker. "I find that DigiTech products have the ability to be in sync with the sound you are trying to produce. Most gear imposes its sound upon the artist, but with DigiTech, the artist chooses how to use the device and it only enhances and makes their sound better without being overpowering."

"DigiTech pedals have not only given me great sounds to work with--more importantly, they have provided me with creative tools that make me sound better and inspire me to play and compose new and uniquely personal music."