Guitarist Adam Ross Takes the Stage With Rihanna And DigiTech® Whammy™ for "Last Girl On Earth Tour"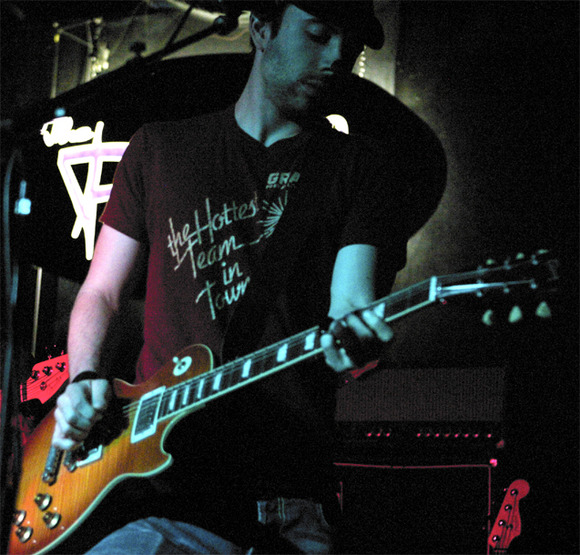 August 23, 2010
SALT LAKE CITY, Utah -- A fan of the award-winning DigiTech® Whammy™ pedal for more than 15 years, Los Angeles-based guitarist Adam Ross will be taking his Whammy on the road with renowned pop artist Rihanna. The "Last Girl On Earth Tour" features more than 60 shows spanning the globe from the U.S. to Australia.

Taking up the guitar as a 13-year-old, Ross purchased his first Whammy pedal at the age of 14. "My first memory of using the Whammy is when I performed 'The Star Spangled Banner' at a professional hockey game," said Ross. "There's a reason I've been using it for so long and that's because it truly sounds great."

According to Ross, Rihanna takes great pride in her band, with a hands-on approach to ensure nothing but the absolute best sound entertains the crowd. Pairing up his Whammy with a DigiTech Hardwire Reverb Pedal, Ross meets fans' expectations 100 percent.

"With Rihanna's genre of music, you need the outlandish-sounding effects, while still making them sound like music. When playing, we don't want to be subtle, we want the audience to say to themselves, 'What was that sound?" continued Ross. "The pedal is really great with these effects, especially on the octave-up setting as it breaks up our music to bring these mind-blowing sounds to life."

Ross also uses DigiTech pedals in his personal projects, including solo work and his band, Yours Til Death. His work has been featured in television shows, live TV performances, motion pictures and live on stage with some of the world's leading artists.

The DigiTech pedal has become a staple in live shows and studio sessions around the globe. Guitarists have complete control of their notes, bending their pitch up and down, with the simple, yet intricate foot-controlled device. "DigiTech is proud to be celebrating 20 years of the Whammy and young artists like Adam are great examples of the popularity of the pedal," said Rob Urry, President, Harman Music Group.

For more information on Adam Ross, please visit www.adamrossmusic.com.