DigiTech iPB-10 Progammable Pedal Board and iStomp Downloadable Stompbox Recognized by Guitar Player Magazine's Inaugural Hall of Fame Awards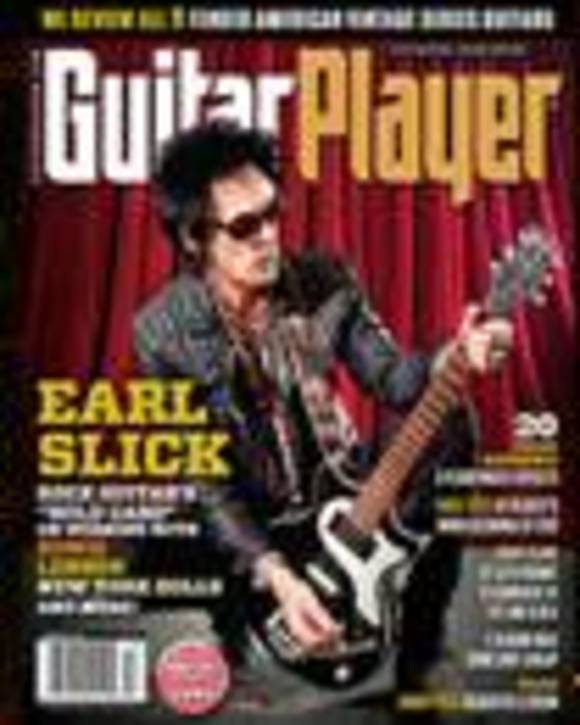 November 01, 2012
SALT LAKE CITY, Utah – HARMAN's DigiTech iPB-10 and DigiTech iStomp have been bestowed with the honor of Guitar Player's Inaugural Hall of Fame Awards. As part of its 45th anniversary the magazine has merged its various awards under the Guitar Player Hall of Fame. Both products were recognized in the innovative product category, which "recognizes gear that has significantly upped the technological, conceptual, and practical ante the past year." The Guitar Player staff chooses all Hall of Fame award winners.
"We are truly grateful for Guitar Player's recognition of DigiTech in their Innovative Product category," stated Scott Klimt, marketing manager for DigiTech. "When we created the iPB-10 and iStomp we not only created new product categories but we also changed the way guitarists created their tone. Both these products have led the way in a new era of pedal flexibility and functionality. The Guitar Player Hall of Fame Awards underscore our commitment to continue our path of developing innovative guitar effects that bring players the opportunity for new levels of creativity and expression."
The iPB-10 is the world's first programmable pedalboard which uses the Apple iPad®. By harnessing the power of the iPad, the iPB-10 combines the simplicity of a pedalboard with the flexibility of a multi-effect system. The iStomp is an entirely new concept in guitar stompboxes that allows musicians to program the effect pedal with any sound they want – and change it at any time. Offering almost limitless sonic possibilities, the iStomp connects to an iPod Touch®, iPhone®, or iPad® enabling musicians to load the effect of their choice into the iStomp.
The Guitar Player Magazine Inaugural Hall of Fame Award Winners are included as part of the November 2012 issue.