Get iStomp Labels for Your ePedals
With the library of epedals growing, there's a good chance that new epedals have been released after you purchased your iStomp. Complete the form below to request iStomp labels for epedals you've purchased.

Connect the iStomp to an iOS device using the DigiTech Smart Cable. In about the same time it takes to download a song, you can completely reconfigure the iStomp with any... more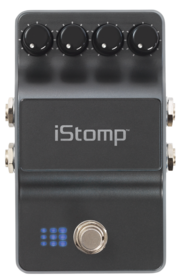 The DigiTech iStomp is an entirely new concept in pedals. It works just like a traditional stompbox with one huge exception. It can be completely reconfigured by loading it with any ...
more