DigiTech Adds Its New Strato Boost To The Stomp Shop For Its iStomp Downloadable Pedal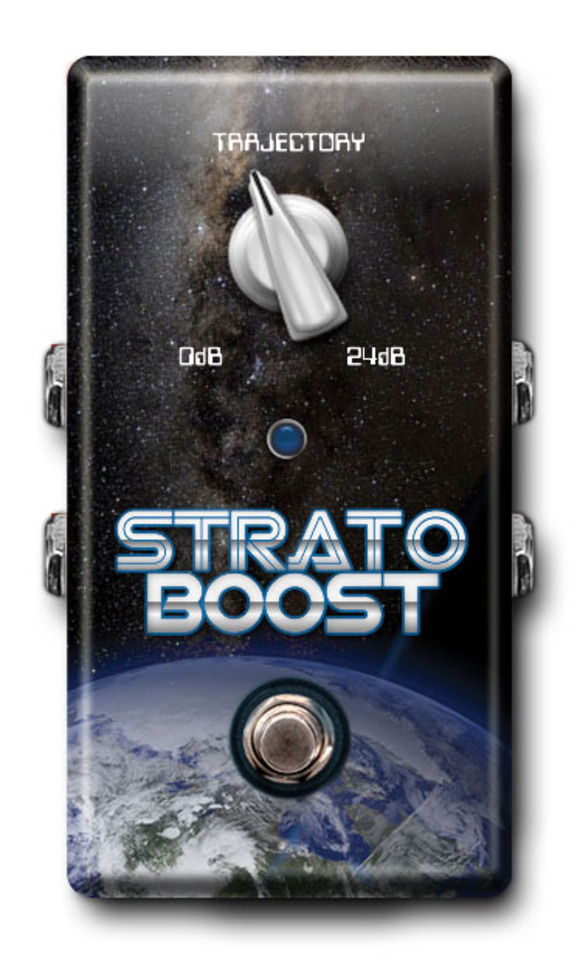 20 de Julho de 2012
SALT LAKE CITY, Utah – Everyone needs a boost now and then, and guitarists are no exception, which is why HARMAN's DigiTech now offers its Strato Boost pedal for the iStomp downloadable stompbox. The Strato Boost is a single-knob clean boost that gives a guitar signal up to an additional 24dB of clean gain, for an instant volume increase or to push the front end of an amp for overdrive.
Like all new DigiTech iStomp e-pedals, the Strato Boost will be available at a special introductory price of just 99 cents for its first month of availability. Recognizing that guitarists are ever seeking new sounds, DigiTech will introduce two new iStomp pedals every month.

"The Strato Boost is great for pushing the preamp section of an amplifier into overdrive, from a mild growl to singing sustain," said Rob Urry, vice president, HARMAN Professional Division and general manager of Signal Processing and Amplifier Business Units. "In addition, the Strato Boost makes it easy to get the amount of volume increase they need at the stomp of a switch. Every guitar player needs to be able to quickly switch between normal and solo volume."
The Strato Boost offers up to 24dB of clean boost via its Trajectory knob. It's designed to maintain the sonic transparency and distinctive tonal character of whatever guitar it's used with – unless the player deliberately wants to deliberately overdrive the front end of his or her amp.

The DigiTech Strato Boost e-pedal will be available July 1, 2012 at an introductory price of $0.99. This introductory price will run through July 31, 2012. After the introductory period the price will change to $5.99.

The DigiTech iStomp is an entirely new concept in guitar stompboxes that allows musicians to turn the iStomp into any pedal in the Stomp Shop online pedal store. Offering almost limitless sonic possibilities, the iStomp connects to an Apple iOS device where musicians can use the Stomp Shop app to load it with the e-pedal of their choice. The Stomp Shop is free app and comes with two of the most popular requested pedals, the DigiTech Total Recall Delay™ and the DigiTech Redline Overdrive™. It also gives access to additional pedals that musicians can browse, try out and purchase. With the iStomp and the Stomp Shop, DigiTech can deliver an ever-expanding array of exciting new pedals to guitar players worldwide.

The DigiTech iStomp is currently available at $179.95 suggested retail. The iStomp already comes pre-loaded with two versatile effects, the Redline™ overdrive and Total Recall™ digital delay.
HARMAN (www.harman.com) designs, manufactures and markets a wide range of audio and infotainment solutions for the automotive, consumer and professional markets — supported by 15 leading brands, including AKG®, Harman Kardon®, Infinity®, JBL®, Lexicon® and Mark Levinson®. The Company is admired by audiophiles across multiple generations and supports leading professional entertainers and the venues where they perform. More than 25 million automobiles on the road today are equipped with HARMAN audio and infotainment systems. HARMAN has a workforce of about 13,000 people across the Americas, Europe and Asia, and reported net sales of $4.3 billion for the twelve months ended March 31, 2012.