The DigiTech® Vocalist Live5 and HardWire HT-6 Polyphonic Tuner Are Essential Live Sound Tools for Hawthorne Heights' JT Woodruff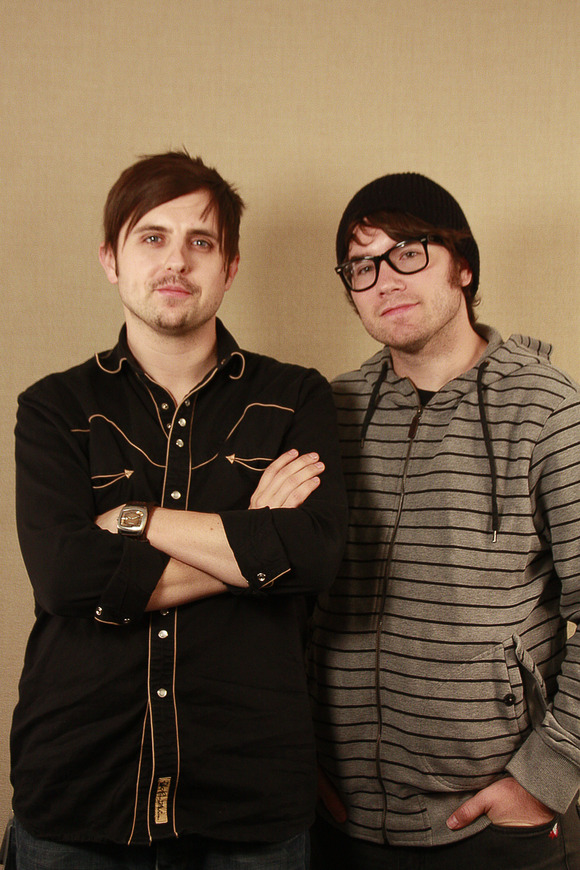 09 de Novembro de 2011
SALT LAKE CITY, Utah - Hawthorne Heights is a band that's hard to pin down. While most bands stick to a tried and true formula, Hawthorne Heights has achieved worldwide popularity by mixing elements of rock, pop, emo, alternative, post-hardcore and more into a sound all their own. The band tours constantly, and lead vocalist and guitarist JT Woodruff uses the DigiTech Vocalist Live5 and Hardwire HT-6 Polyphonic Tuner as essential live performance tools during those long months on the road.
"We don't usually travel with a sound engineer - we like to do everything ourselves," notes Woodruff. "We are happy knowing how to get our own sounds, and knowing what we want. For that reason the Vocalist Live5 is one of my favorite on-stage pedals right now because I can control my onstage vocal monitor volume independently of everything else in the PA. If the vocals coming out of the monitors aren't the best, I can always crank up the gain on the Live5 and get a great sound. It's almost too easy."
In the past 36 days, Woodruff has had a total of three days off from touring. "The Live5 helps if I'm feeling a bit weak one night. It gives me more volume in the monitor to hear over the drums or the guitar. It also warms up my voice with its reverbs and delays, and sometimes even experimenting with distortion a little. It has plenty of control over the effects without being overly complicated, and on a bad PA night it's a godsend."
The HardWire HT-6 Polyphonic Tuner also makes Woodruff's life easier onstage. "I don't use a lot of different guitars for alternate tunings. I'd rather re-tune the guitar I'm playing. When I want to drop a note, the HT-6 locks in fast and lets me make adjustments very quickly."
"As the lead singer you don't have any down time during a set." Woodruff points out. "Anyone can tune a guitar between songs, but the HT-6 lets me make adjustments while I'm playing! When I'm singing and I notice my guitar is flat, it can throw my singing off, but now that I have the HT-6, it changes everything and lets me keep playing in tune all through the show."
Dependable performance is something Woodruff relies on from DigiTech. "I like the playability, durability and reliability of DigiTech pedals. Knowing that your gear won't fail onstage helps reduce your stress. I'm supposed to be having fun and I don't even want to think about the possibility of a pedal breaking."
As a creative artist, Woodruff is always looking for new gear to inspire new sounds and musical ideas. "DigiTech always keeps us updated about new products we might be interested in, and they're very supportive of us and other bands. In fact, I can't wait to get my hands on the new iPB-10 programmable pedalboard with the iPad® dock. I take my iPad with me wherever I go. It has my lyrics, my e-mail and basically my life on it! Being able to have all my onstage sounds on my iPad and the iPB-10 and integrate them into my onstage guitar rig is something I'm really looking forward to."
JT Woodruff and Hawthorne Heights pride themselves on being able to reproduce the sound of their studio albums in live performance. "It is one thing to use a bunch of guitar tones in the studio, but if you can't replicate your sounds live, you will lose your audience. The DigiTech Live5, HT-6 and other pedals help us re-create the sound of our records when playing live - and on top of that we always push ourselves to be even better live than on our studio recordings."
"One of the best things about DigiTech for any performer is that they are constantly pushing the limits and advancing their products. I always look forward to experimenting and seeing what I can do with a new DigiTech pedal, to see if it can help me create a new song or make an old song better."